Partnership Agreement with Atlas Copco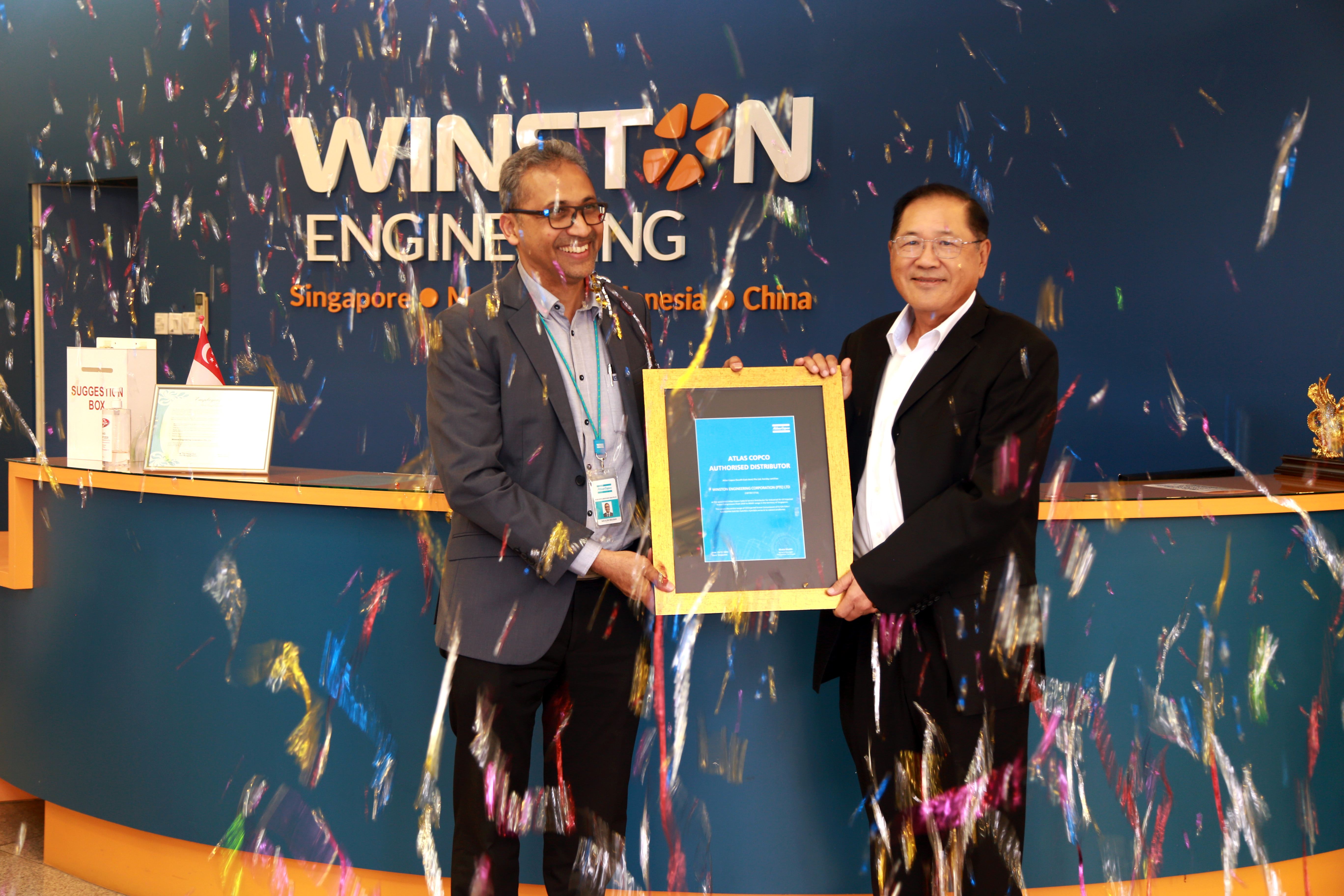 Winston Engineering, one of the largest fluid engineering equipment distributor in the region is pleased to announce partnership agreement with
Atlas Copco
, the world leader in compressed air industry.
This partnership further expands the existing relationship between Winston Engineering and Atlas Copco. Winston Engineering has been a leader in providing solutions for moving of fluids with varied Pump technologies. A partnership with Atlas Copco to offer its industrial range of air compressors from 5kW to 90kW primes Winston Engineering to offer solutions to move air and gas with its slew of other air technology offerings such as Liquid Ring Vacuum pumps, Turbo blowers, Roots Blowers and others.
"This is the right time for us to create an air division and focus on Moving Air as we already have been serving our customers in blowers and vacuum technology. To embark on this new plan for air compressor, I expect all of us to be on-board and take up this opportunity to work with the best in class in 
Air Compressor
technology. We are new to compressors but I am confident of our abilities as we have taken on many challenges before, just like we did for the ATB (Piston compressors) and we performed well. I want to thank Atlas Copco for your confidence and trust in Winston Engineering to further this partnership. The CTS team is impressive as they are knowledgeable, decisive, responsive and most importantly very supportive. I am certain of our success with such a partner" said Mr. Collin Ong, General Manager of Winston Engineering.
"I am quite impressed that Winston Engineering is really organised. Collin took me around and showed us the facilities, training centre, and pump testing. It is nice setup and you guys can be proud of what you have achieved. I look into your portfolio of what you carry and I think is a natural progression to have an air division and air compressors bring synergy with what you do. It is fantastic that fate has brought Atlas Copco and Winston Engineering together. I really have no doubt in this partnership, it's really going to grow," said Mr Khalid Shaikh, General Manager of Atlas Copco.
Winston Engineering will be serving its Singapore customers with the very best in Air Compressor technology covering the following Atlas Copco series:
Oil-injected screw compressors
 (GA VSD/+, GA, GA VSD iPM, GA, G), Piston air compressor (ATB), PSA oxygen generators, Membrane N2generators, PSA N2generators, High pressure N2 packages, Oil-injected boosters, Desiccant dryers, Refrigerant dryers, Membrane dryers, Oil/water separators, Drains, Filters, After coolers, Ancillaries, Oil-injected pistons, Oil-free pistons, , Oil-free scroll compressors, Oil-free WIS compressors.